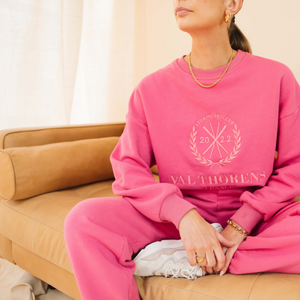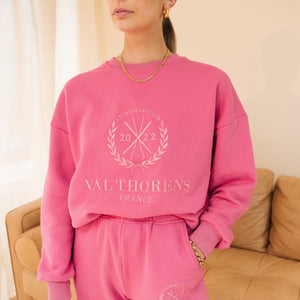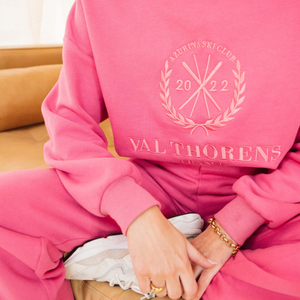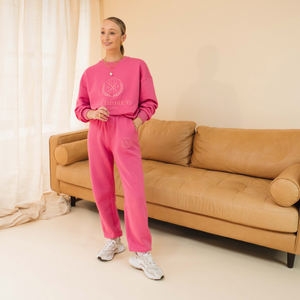 What you need to know
The Deets
Our super soft Azurina Ski Club Sweatshirts are perfect for winter park walks, airport travelling and all the hibernating indoors. Pair with the matching joggers for effortless head to toe vibes as you roll from bed to dog walk or with black bootcuts and a black polo neck for Ski Barbie chic. 
Available in Seafoam, Raspberry and Gold. 
Sizing
Myra (62, Size 12) - wears size M for a comfy fit
Dan (34, Size 6) - wears size size S for an oversized fit 
S -  8-10 
M - 10-12
L -  14-16
Fabric & Washing
100% Cotton 
Machine Wash at 30º. Tumble Dry on a low heat at your own risk. Slight shrinkage inevitable but saves you a sh*t load of time. 
Free gift Wrap On Request
Our packaging & note cards are 100% recyclable (yep, even the tape!), we use eco-friendly, vegan ink and once you've recycled our (biodegradable) box, it can be remade and reused in just TWO weeks. ALL. THE. GOOD. STUFF.