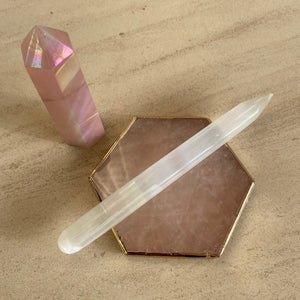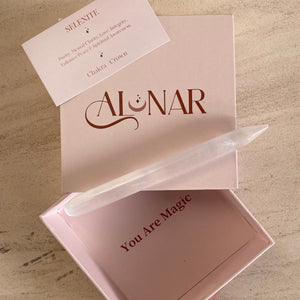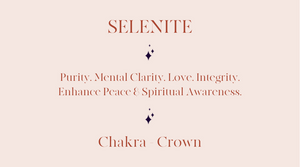 What you need to know
A Selenite Wand is the ultimate crystal healing tool to have around. Use to cleanse and purify energy blockages which allows for a grounding and sacred experience.
Selenite natural crystal
L:15cm W:4.5cm D:4.5cm

Sourced from China
Each Alunar crystal product is unique in size, shape and clarity. The product you receive may differ from the product image shown. Crystals are a form of spiritual healing and should not replace conventional medicine practices. 
Free gift Wrap On Request
Our packaging & note cards are 100% recyclable (yep, even the tape!), we use eco-friendly, vegan ink and once you've recycled our (biodegradable) box, it can be remade and reused in just TWO weeks. ALL. THE. GOOD. STUFF.