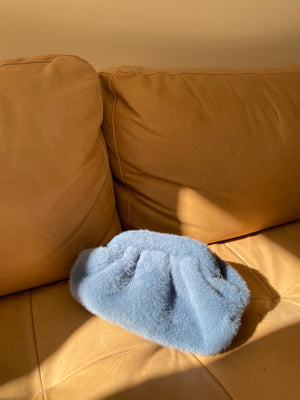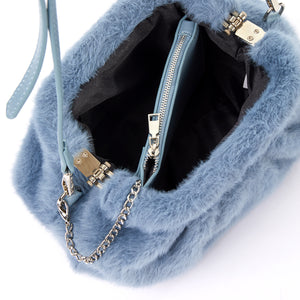 What you need to know
Is it a pet? Is it a bag? Both, it's both. Ours is called Arnold and he likes weekend walks, nights out on the town and city breaks to far flung destinations (or just to Margate, tbh). Our boyfriend's love to hate him... Who cares when Arnold's our favourite partner in crime anyway? With a detachable strap for practical cross body moments and an inner monogrammed pouch (owners info, if you will), Arnold is the bag of our 12 year old dreams and yes, he does sleep in the bed. 
Also comes in Large, if you prefer a full size pooch. Pouch, we mean pouch!
The 411:

Faux leather inner pouch and strap 
Hardware- Silver
The Measurements:  H:15cm, W:27cm, D:14cm
Strap (adjustable): 98cm-110cm
Pouch: H:10cm, W:17cm 
Free gift Wrap On Request
Our packaging & note cards are 100% recyclable (yep, even the tape!), we use eco-friendly, vegan ink and once you've recycled our (biodegradable) box, it can be remade and reused in just TWO weeks. ALL. THE. GOOD. STUFF.