Sweaty Betty leggings are insane for bum lifting and they come in a smaller ⅞ length for petite gals like myself. I have four different pairs, these leopard print one have to be my fav, they are the 'bum sculpting' kind, high waisted & who doesn't love a bit of animal print...

An A-Team essential all year round, activewear makes us feel so dam, well, active. Even when we're not. But finding the perfect pair is NOT easy. It's safe to say, we've tried a lot. From the saggy at the knees to the see-through, we've done a lot of research.. So this is our roundup of our faves.
Kat's Fave -

Palermo Clutch £55

One of my faves has to be the Tan Croc Palermo Clutch, anything oversized that is multifunctional then i'm in (it has a detachable strap!)! It is large enough to fit some sunnies, hand sanitiser, my purse and a packet of Percy Pigs (for you know, low sugar purposes during my daily walk) The outside compartment fits my phone perfectly. It's an all rounder and one I definitely couldn't live without.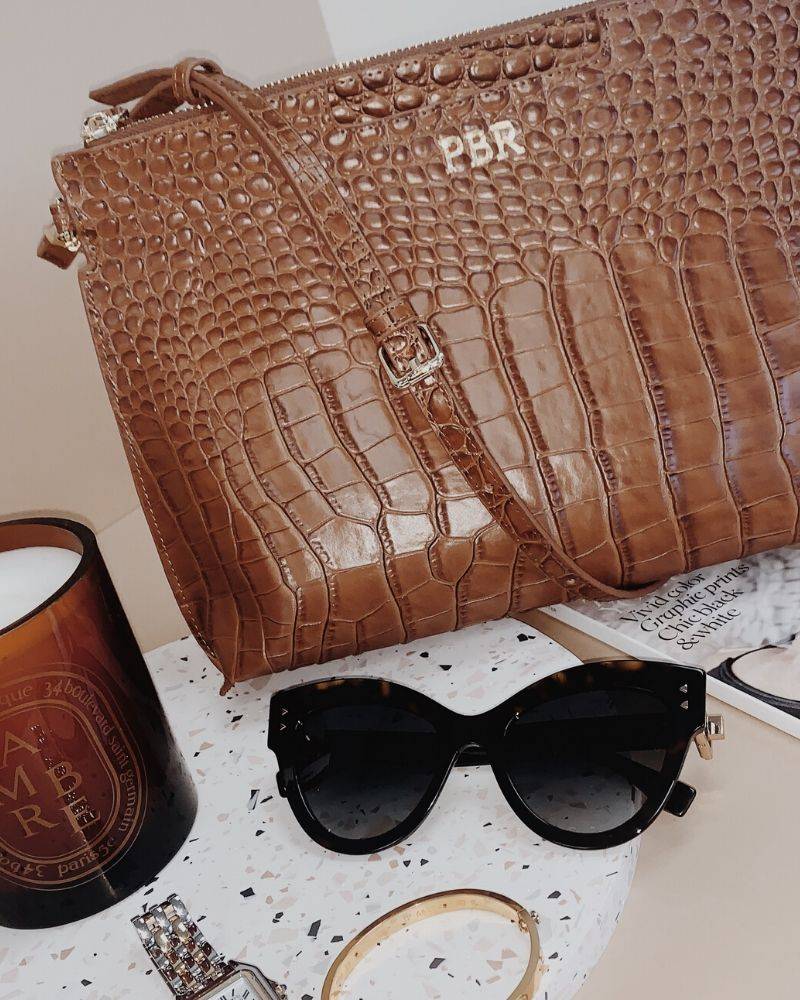 Frankie's fave-

Copenhagen £75
When we first made this bag, LITERALLY NOBODY BOUGHT IT. I was a little heart broken because it is my absolute dream bag, and Charlie made it especially for me, modelled on a Louis Vuitton bag our Mum had in the 90's that I was allowed to use for very special occasions (I mean, no idea what I was putting in a handbag age 10?!). But slowly and surely, it's become as loved by our customers as it is by me. A roomy midi bag that is literal perfection for daily use and makes me feel infinitely cooler and more put together than I deserve. She's a slow burn, a sleeper hit, a cult classic.. And I love her all the more for it.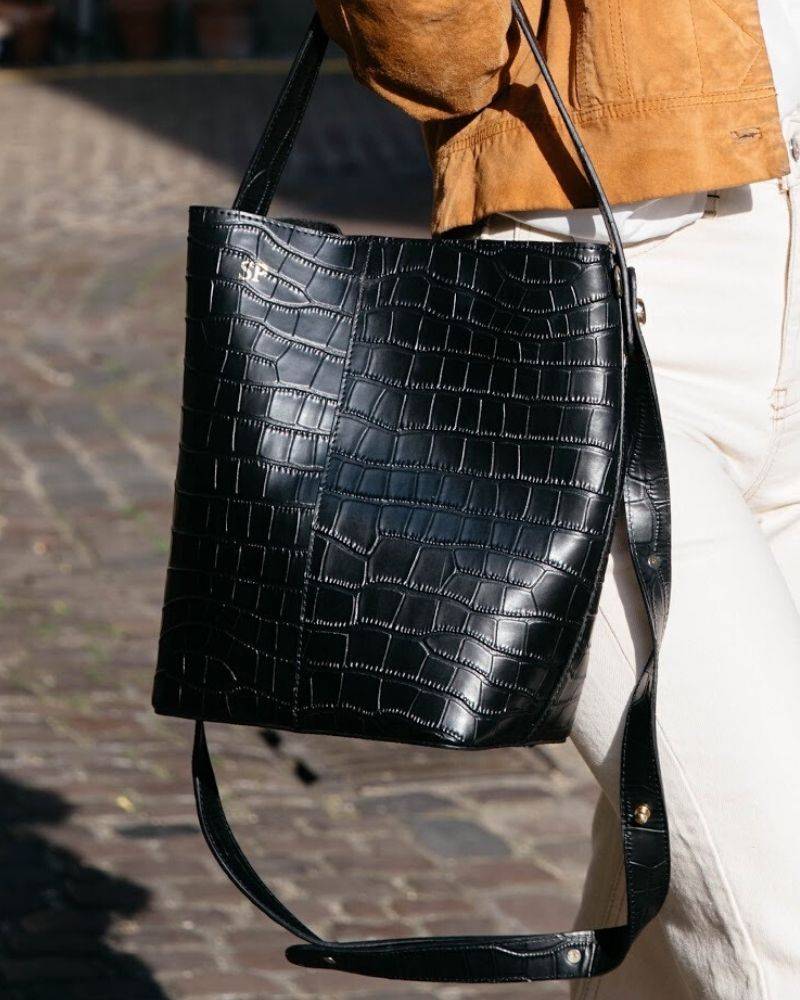 Jess's Fave -

New York Tote £95

My go to everyday bag everyday! Spacious yet gorgeous and so versatile for Day to Night. Mary Poppins has nothing on the New York tote. I love the inside zip for keeping the essentials secure and the popper on the top for keeping everything together (not matter how much I shove in).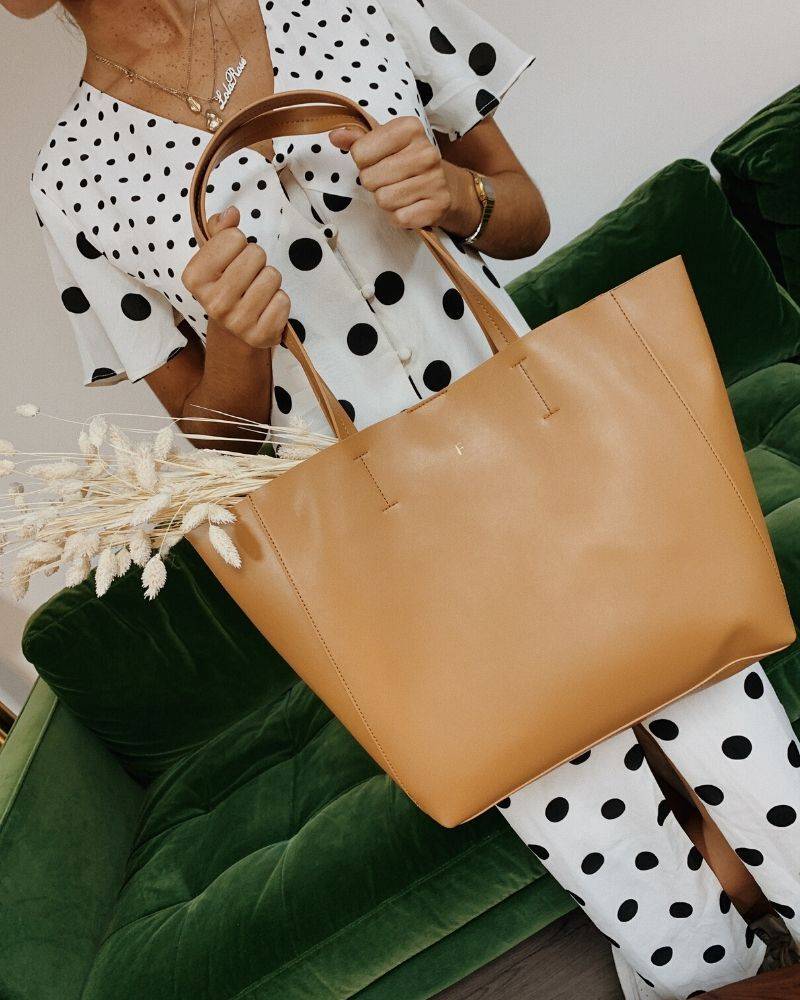 sarika's fave -

Paris Pouchette £55
This bag gives me all the SATC vibes ("its a baguette"), but also allows me to live out my imagined IG-imitating-life style. To be worn with sweatpants, tank top and heels. Finish off with some strong eyewear. Et voila! Living out my french girl dreams and looks like I've made an effort (which I really have not).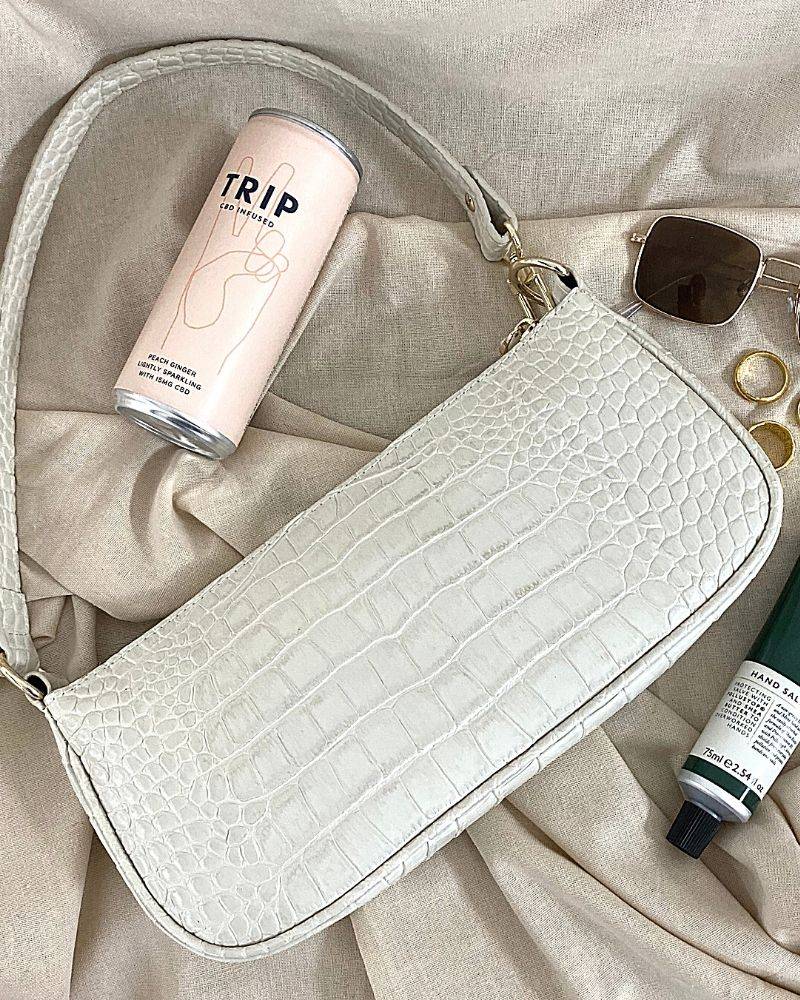 Gabriella's Fave -

lA Grab bag £55

The LA Grab bag is my ultimate fav go-to bag as it is just so versatile and the perfect size for whether you're on the go, going out out or even a Sunday stroll. It holds everything i would possibly need (it is miniature like me) so doesn't make me look even smaller and i love that you can wear it cross body which i do in the day time usually and you can remove the strap and just use the handle to sass it up in the evening. A must purchase for everyone.
Lucy's fave -

Bergen Pouch £25
So excited to be reunited with the Bergen Perspex pouch. This is the perfect organiser for when I travel, I can easily see where everything is to grab and go. I love that I can also mix it up as a beauty purse, poolside pouch and even a little summer clutch bag.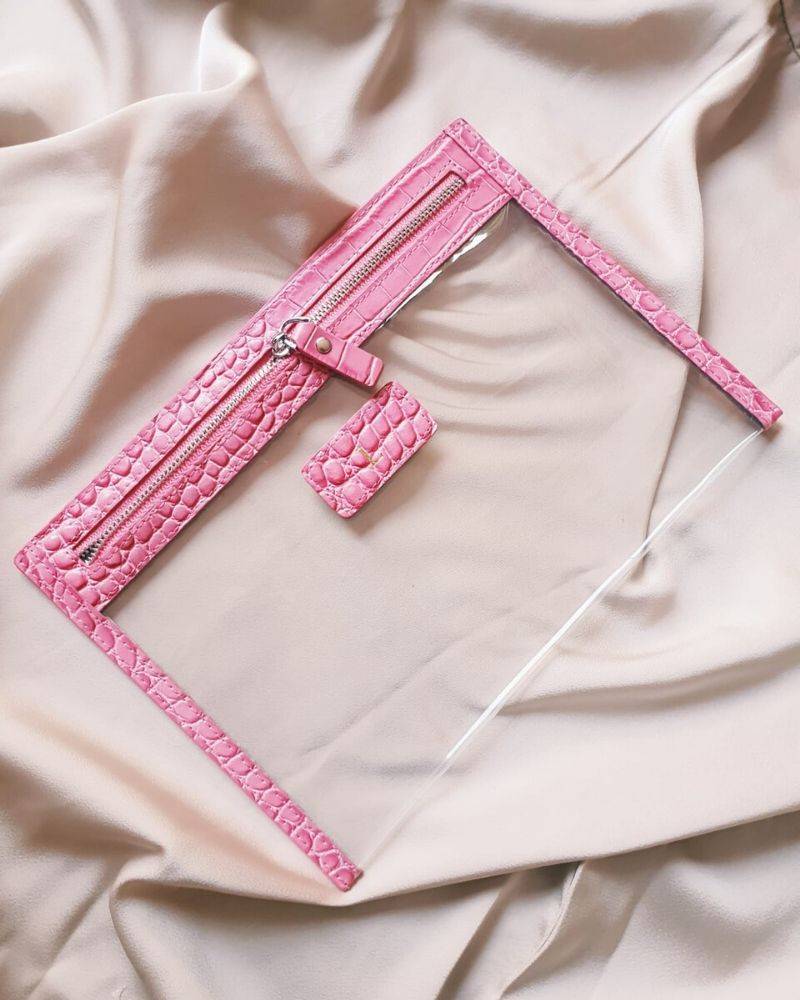 Yas's Fave -

Naples Bag £70

The Naples is the PERFECT everyday bag. It's not too big or too small. I can fit in all my essentials, a cosmetic moon for topping up my makeup and more importantly, snacks! I love its chunky cross body strap, it elevates any outfit and keeps you hands free. And I cannot get enough of bottle croc! Super cool but also very chic.